LEAD PASTOR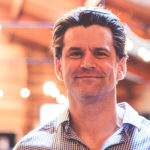 Nick Russell
Nick Russell is the lead pastor of Revolution Church. One of his main roles is to provide the vision for the church. His leadership is complemented by the leadership team as well as New Covenant Ministries International.
THE LEADERSHIP TEAM
At Revolution Church, the leadership team exists for the equipping and building up of the saints (Ephesians 4). We are related to an apostolic team who come in from time to time to release gifting and revelation to the church so that individuals can benefit from their gifting. Through prayer and conversation, the leadership team seeks to release people in the church and see their gifting released so that they will flourish in all spheres of life, including their families and the marketplace. The leadership team currently consists of Nick and Lisa Russell, and Jeb and Dana Dykema.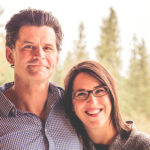 Nick and Lisa Russell
Nick and Lisa have been married for over 20 years, spending much of that time serving as leaders together in God's church. First as deacons and then on the pastoral team at Trinity Church in Victoria, they were called, equipped, and released to preach, teach, and lead God's people in the word of God and in everyday practical kingdom living. Nick and Lisa also spent several years in street evangelism. Nick also works as a sales rep for the downtown Vancouver, North Shore, Whistler/Squamish, and Vancouver Island region. Nick and Lisa live in West Vancouver with their children Josiah, Liberty and Josephine. They absolutely love living in West Vancouver and are so happy to be part of the community.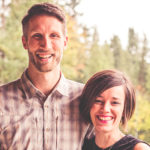 Jeb and Dana Dykema
Jeb and Dana have lived in North Vancouver for over 10 years after moving from Victoria. Dana can often be found in one of North Van's parks with their four children Daniel, Jessica, Wesley and Isaac while Jeb spends his weekdays working as an occupational therapist. They are excited about what God has planned for the North Shore and Vancouver and look forward to the church taking their place in God's design.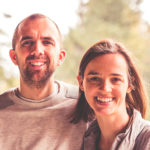 Lewis and Hayley
Lewis and Hayley have been married for 9 years and live in North Vancouver with their daughter Evie. Lewis began leading worship as a teenager in his local church in England and loves seeing God move through his leading and songwriting. Hayley is passionate about prophetic worship and dance releasing breakthrough and healing in the church.
NEW COVENANT MINISTRIES INTERNATIONAL
We relate to New Covenant Ministries International (NCMI), a translocal ministry team of men and women who help build local churches to equip and mobilize believers for the work of the kingdom. NCMI is not an organization or grouping of churches: there is no Board of Directors; there are no Headquarters. Although there are local churches that relate to NCMI, it's simply a team of individuals committed to advancing the kingdom of God. Currently working into more than 60 countries, churches are voluntarily linked with NCMI as an apostolic/prophetic team.
The vision: Therefore go and make disciples of all nations. [Matthew 28:19] To disciple the nations by planting New Testament churches in every village, town, city and country that God calls us to, either by prophetic words or doors of opportunity He opens to us.
(More information at ncmi.net with media and videos at ncmi.tv)